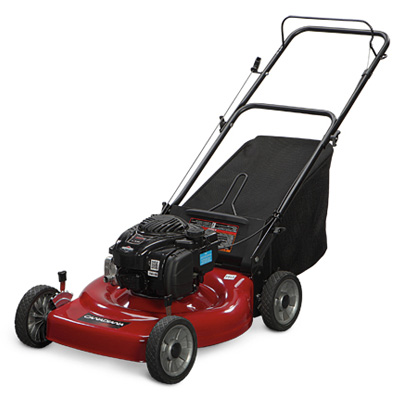 Push Mower
Canadiana offers a great line of push mowers ranging from basic side discharge push mowers to a self-propelled variable speed mower. When shopping for a new push mower, here are some things to consider. Push mowers movement is designated by the forward effort of the operator. The faster the operator moves, the faster the mower moves and vice versa.
Self-propelled mowers move forward without any operator effort. There are two types of self-propelled mowers, fixed speed and variable speed. Fixed speed moves forward at one set speed while variable speed allows you to choose the pace up to 4mph.
Note: Drive systems reduce mowing time and alleviate operator fatigue while mowing. Systems are either front wheel drive or rear wheel drive.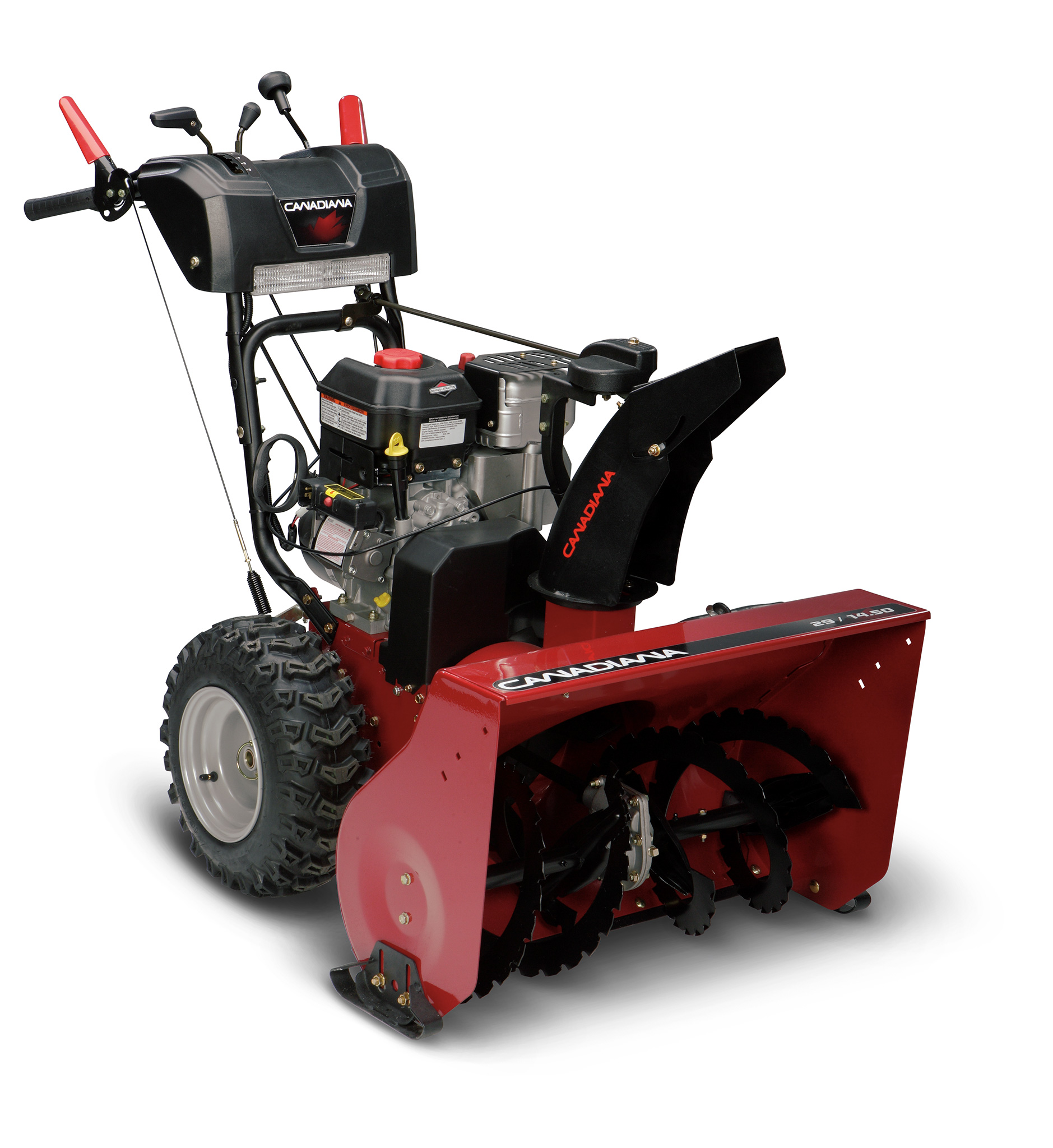 Snow Thrower
Canadiana offers a great line of snow throwers ranging from compact single stage to a large frame dual stage. When shopping for a new snow thrower here are some to consider.
Small framed snow throwers, known as single stage, are propelled by the operator with the assistance of the auger. The auger moves quickly to remove snow and throw it up through the chute. The single stage snow thrower is able to clear snow down to the pavement. Single stage snow throwers should only be used for clearing light to medium snow falls and used on paved surfaces.
Large frame snow blowers, known as dual stage, are self-propelled with an auger and impeller to remove snow. The auger and impeller, with the power of the engine, remove more snow faster by chewing up snow and ice then throwing it through the chute. Dual stage snow blowers are great for handling all types of snow on any surface.